ABOUT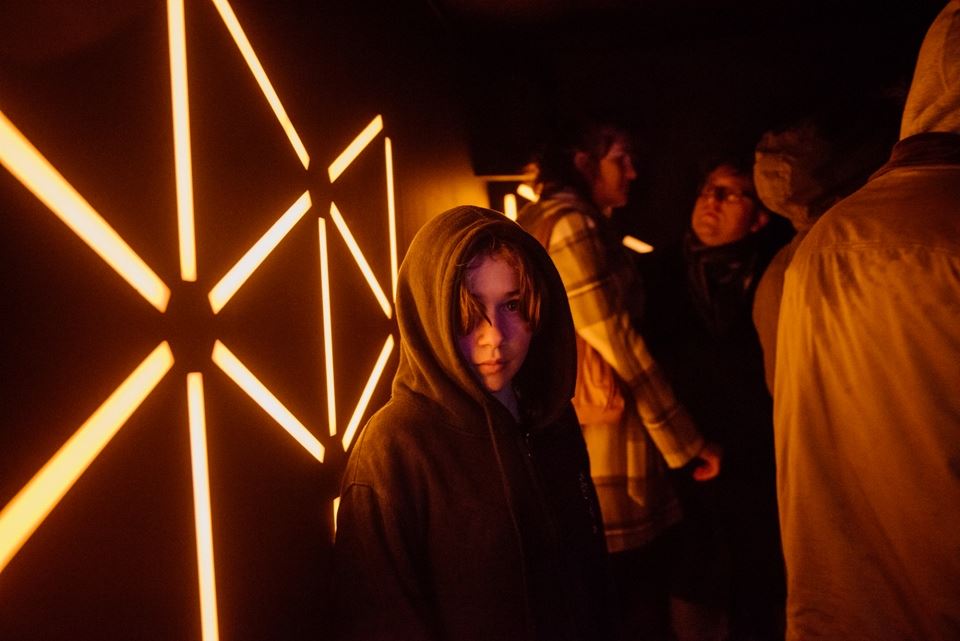 The Time Portal Observation Device.
The Gardens of Light Festival was an award winning event that ran between November 2014 and January 2015 as part of Christmas events in Bournemouth Town Centre, UK. The event was devised and curated by the award winning Michael Grubb Studios and took place in The Lower Gardens, Bournemouth. BOMO Audio were approached by Bournemouth Town Centre BID to collaborate with Michael Grubb's team in order to add a sonic element to the event. At the heart of the Festival were 10 specially constructed Light Pods each, uniquely designed to be openly accessible in order to provide an interactive and immersive experience using light, video and sound. BOMO Audio were asked to contribute several "sound led" concepts for the development of some new Light Pods as well as adding sound design elements to the existing Pod concepts in order to create a more engaging experience for visitors.
One of the concepts that BOMO Audio came up with that seemed particularly engaging from a sound design point of view was a time machine. The Time Pod (or the Time Portal Observation Device), was based on the original H.G. Wells' concept of a time machine as in, that it travels through time only rather than traveling through space and always remains, fixed in the same position throughout it's travels. As the Gardens of Light Festival was held in The Bournemouth Lower Gardens, the Time Pod used sound & light to whisk passengers to various notable points in the Garden's (and Bournemouth's) history. Passengers experience a dinosaur attack from 15o million years ago when the site would have formed part of Dorset's Jurassic Coastline, to eavesdropping on the antics of smuggler gangs who would use the area as meeting point. Along the way, passengers would be guided through their journey by the reassuring voice of the Time Pod (narrated by voice of London Underground, Emma Clarke). BOMO Audio delved into the site's rich history to create an engaging, informative, immersive and surprising experience to The Gardens of Light Festival.
Image Copyright; Michael Grubb Studios / Bournemouth BID 2015
CATEGORY
art installation, live event